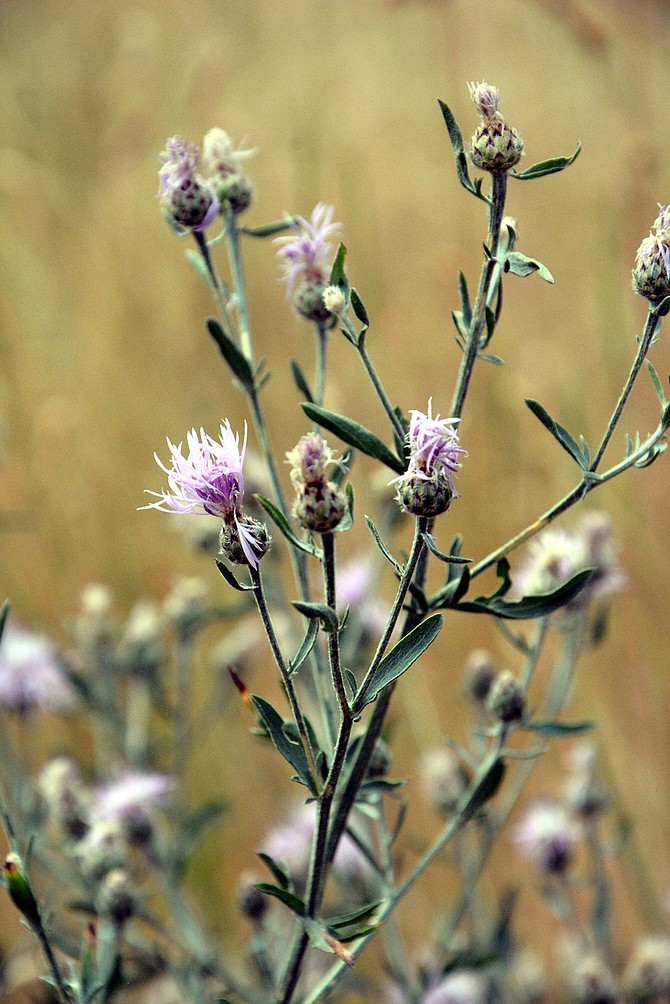 '
Spotted knapweed is one of the invasive weeds the consortium focuses on during weed control projects. 
In the Frank Church–River of No Return Wilderness, staff from the Nez Perce Bio-Control Center coordinated with the Nez Perce-Clearwater National Forests and private ranches along the Salmon River to host workshops about biological control. At these workshops, landowners were taught about the purpose and use of biological control, and given weevils to distribute back on their ranches in the Wild and Scenic Salmon River corridor and adjacent to the wilderness boundary. Landowners were taught best methods for deploying the insects and given an explanation of how and why the weevils are such an effective tool against invasive weeds.
The consortium has submitted a proposal to begin assessing potential biological control releases in the Gospel Hump Wilderness. These projects would have an additional focus on "Early Detection and Rapid Response" efforts that limit the spread of invasive weeds in the wilderness.