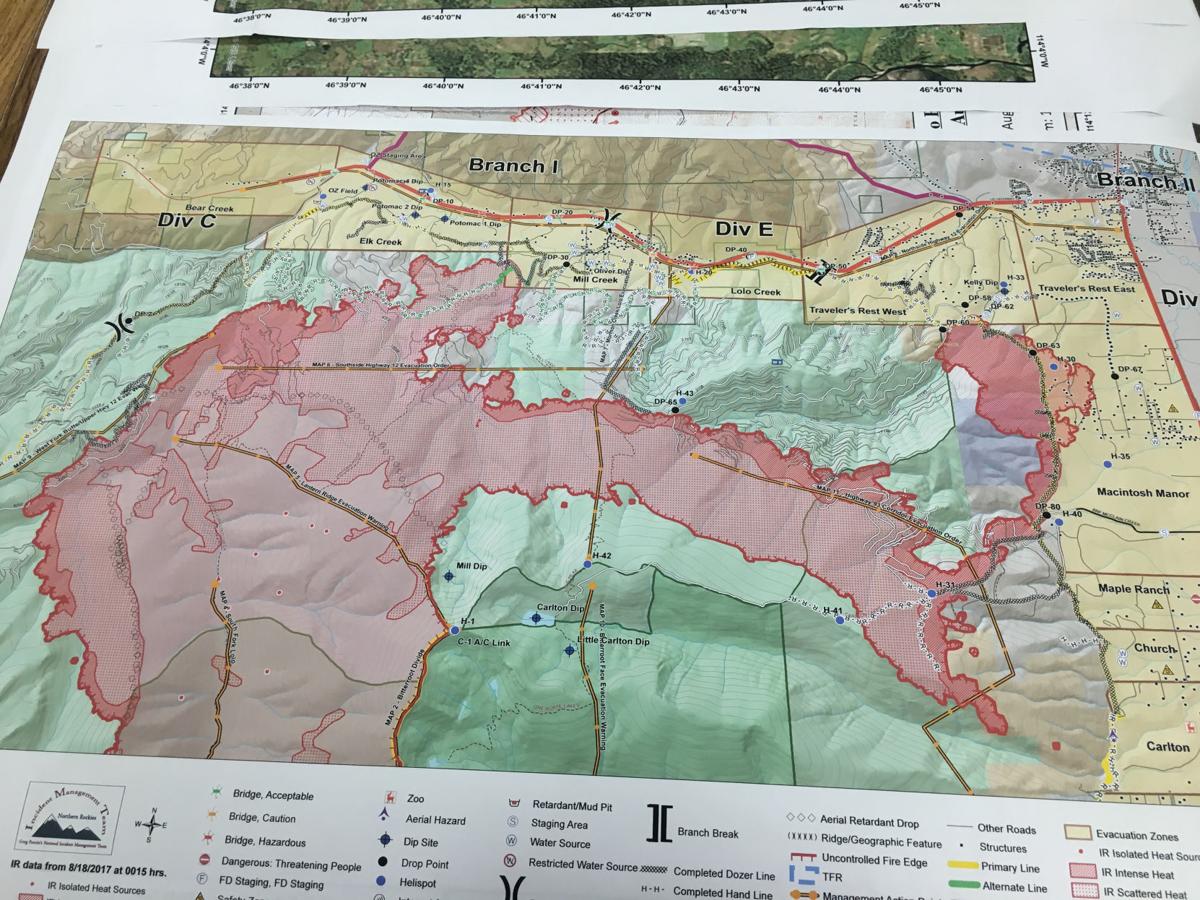 The Lolo Peak fire took another run of more than 3,800 acres Thursday night, jumping the containment line and burning structures.
On Friday morning, Public Information Officer Mike Martin said "today will be the most critical day of the fire to date."
The fire is now estimated at 18,896 acres.
The number of burned structures, and whether they were homes or outbuildings hasn't been released. Missoula County Rural Fire is assessing the damage.
The Federal Emergency Management Agency authorized the use of federal funds Thursday night to help fight the Lolo fire.... More on the Missoulian