Earthquake swarm surpasses 200
Over 30 quakes have struck Southeast Idaho so far today as temblor swarm surpasses 200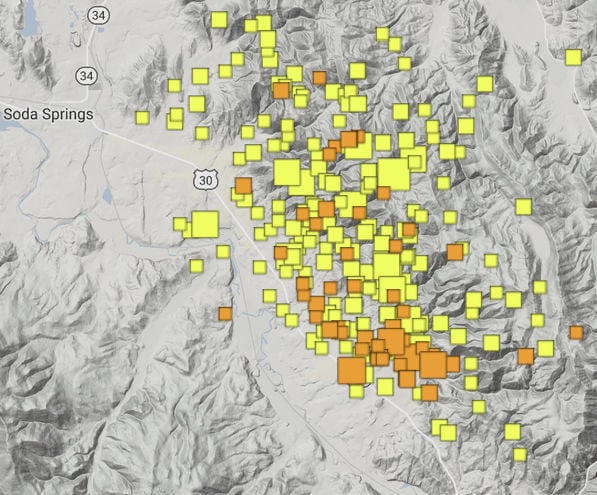 The earthquake swarm in Southeast Idaho looked like it might be ending or at least slowing down on Thursday and Friday.
But then Saturday arrived and by day's end 19 quakes had struck.
There have been 31 more temblors so far Sunday, bringing the earthquake total since the swarm began on Sept. 2 to 201 quakes. All of the quakes have occurred in the Caribou County area east, southeast and northeast of Soda Springs.
Chamber Video
Double click above to see Salmon Chamber of Commerce video.