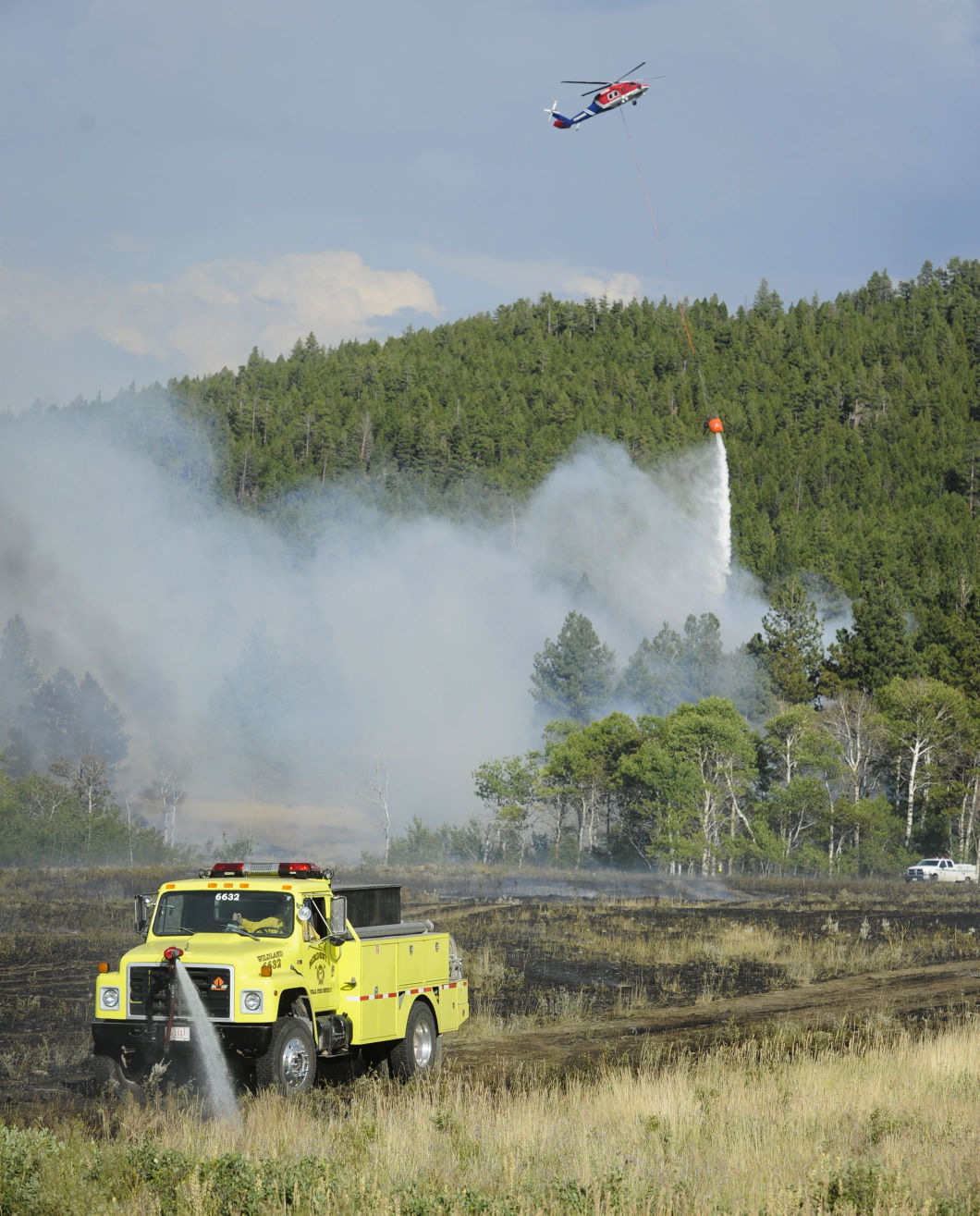 More than 500 lightning strikes in the last 24 hours, starting Sunday and into Monday, in the Bitterroot Valley started at least four fires on the national forest.
The largest is the Boulder Point Fire at three-quarters of an acre on the West Fork District just west of the Boulder Point Lookout. A helicopter is dropping water on the blaze, and firefighters were hiking to it Monday afternoon. It was expected to be contained soon.
The other three fires are less than one-tenth of an acre, and two already are either contained or out.
"We may see some more holdovers pop up from the lightning strikes," said Tod McKay, the forest's public affairs officer. "It's supposed to remain hot and windy, so I expect we'll have more reports of smokes."
The near-record temperatures, following a wet spring, prompted the Ravalli County Commission to ban open burning as of 12:01 a.m. Thursday, July 13. The decision came after a presentation by Mark Wilson, the national forest's fire management officer, and at the request of Brad Mohn, the Hamilton fire chief.